Members
Companies and Individuals that support Clojurists Together are listed here. Founding sponsors are people who joined Clojurists Together early, and are marked with a ⭐️.
We are proud to be supported by 192 developer members and 53 company members
$2000/mo


Map Members
Retained security teams for startups.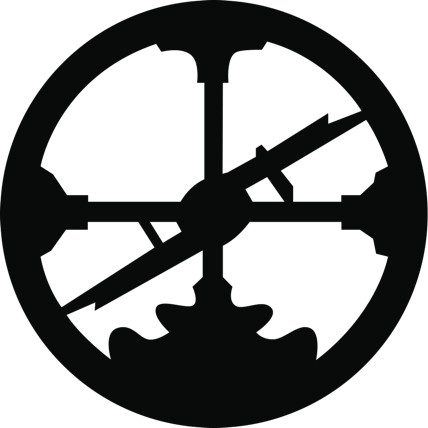 A note-taking tool for networked thought.
A collaboration medium combining docs and whiteboards. Powered by Clojure!
$1000/mo


Transduce Members
Percentage of revenue members
These companies give a percentage of their revenue to Clojurists Together:
Founding Developer Members ⭐
Developer Members
Johnny Eradus, Terje Sten Bjerkseth, Allen Rohner, Zach Tellman, Michael Glaesemann, Phillips Wolr, Zane Shelby, Eric Caspary, Otis Clark, Amar Mehta, Cam Saul, Chris Smothers, Stephen Cagle, Emin Hasanov, Jason Felice, Heather Moore-Farley, Toby Crawley, Harbin, Nate Hunzaker, Goet.
Founding Contributing Members ⭐
Ben Brinckerhoff, Alan Thompson, Juraj Martinka, Martin Klepsch, Leon Mergen, Ikuru Kanuma, Ayato N, Boris V. Schmid, Paulo Feodrippe, Bastien Guerry, Palak Mathur, Veha Suwatphisankij, Shaun Mahood, Avi Avicenna, Shogo Ohta, 河野 明日旭, Michiel Borkent, Alex Miller.
Contributing Members
LegalMate, Wilker Lucio, Thomas Heller, Thomas Connors, Nuttanart Pornprasitsakul, Erik Assum, Ryan McCuaig, Andrew Monks, Nicolas Berger, Steve Buikhuizen, Dieter Komendera, Dorab Patel, Jeffrey Simon, Drew Verlee, David Bernal, David Liepmann, Jakub Holy, Daniil Boykis, Raymond Huang, Andre Richards, Yiu Ming Huynh, Christina Lewis, Robert Geršak, Inge Solvoll, Josef Erben, Sebastian Bensuasan, Sasha Savchenko, Orestis Markou, Vinai Kopp, Andrea Crotti, David Whittington, Nils Grunwald, Oliver Caldwell, Jan Rychter, Jeremy Field, Jeff Hui, Martin Jung, Josh Reighley, Oliver Godby, Nick Nichols, Jakub Dundálek, Damiano Rühl, Agzamkhodja Ibragimov, Karel Miarka, Clay Hopperdietzel, Mauricio Aldazosa, Josip Gracin, Daniel Slutsky, Daniel Dorman, Davide Taviani, Kimmo Koskinen, Matthias Nüßler, Marc Sabates Gelpi, Kevin Reierskog, Iizuka Masashi, Shintaro Matsushima, Daniel Gregoire, Chris Oakman, Filipe Silva, Dominic Monroe, Takeshi Nakamo, Dan Sutton, Salam Elbilig, Ryan Campbell, Felix Barbalet, Elias Schulze, Justin Belanger, Pablo Botelho, Spencer Apple, Fed Reggiardo, Steven Harms, Julien Bille, Bartosz Warzecha, Don Jackson, John Collins, Donavan-Ross Costaras, Sergey Shvets, Paul Rutledge, Alexander Oloo, Mario Trost, Aleksander S, Avi Flax, Ryan Zebian, Mikhail Levchenko, Alexander Solovyov, Anders Murphy, Andrii Malyshko, Peter East, Miguel Santesmases, Daniel Janus, Orlando J. Mendoza, Bridget Hillyer, Brandon Ringe, Santiago Gepigon III, Peter Denno, Daniel Schleindlsperger, Søren Sjørup, Sergey Pariev, Asko Nõmm, Haokang Den, Steffan Westcott, Miller, Justin Tirrell, David Harrigan, Remy Rojas, Ryan Jerue, Daniel Higginbotham, Matthew Davidson, Binford, Stoffel, Roman Ostash, Jacob Emcken, Lukasz Kozuchowski, Daw-Ran Liou, Timo Kramer, Jesús Gómez, Ed Bowler, Arnaud Geiser, Mitesh Shah, Maria Geller, Paula Gearon , Eric Dallo, Przemysław Koza, Danny Freeman, David Morgan, Asko Nõmm, Georg Ekeberg, William Robinson, Warner, Ivan Fedorov, McCormick, Alex Watkinson, Hall, Leif Eric Fredheim, Radu Matasaru, Byron Clark, Robert Kasanicky, Andrew Huggins, Logan Rios, Miro Bezjak, Siebenlist, Nick Lawler, Xiong, Thierry Smeekes, Colin Woodbury, Kirsten, Jonathan Millett, Espen Amble Kolstad, Dennis Heihoff.